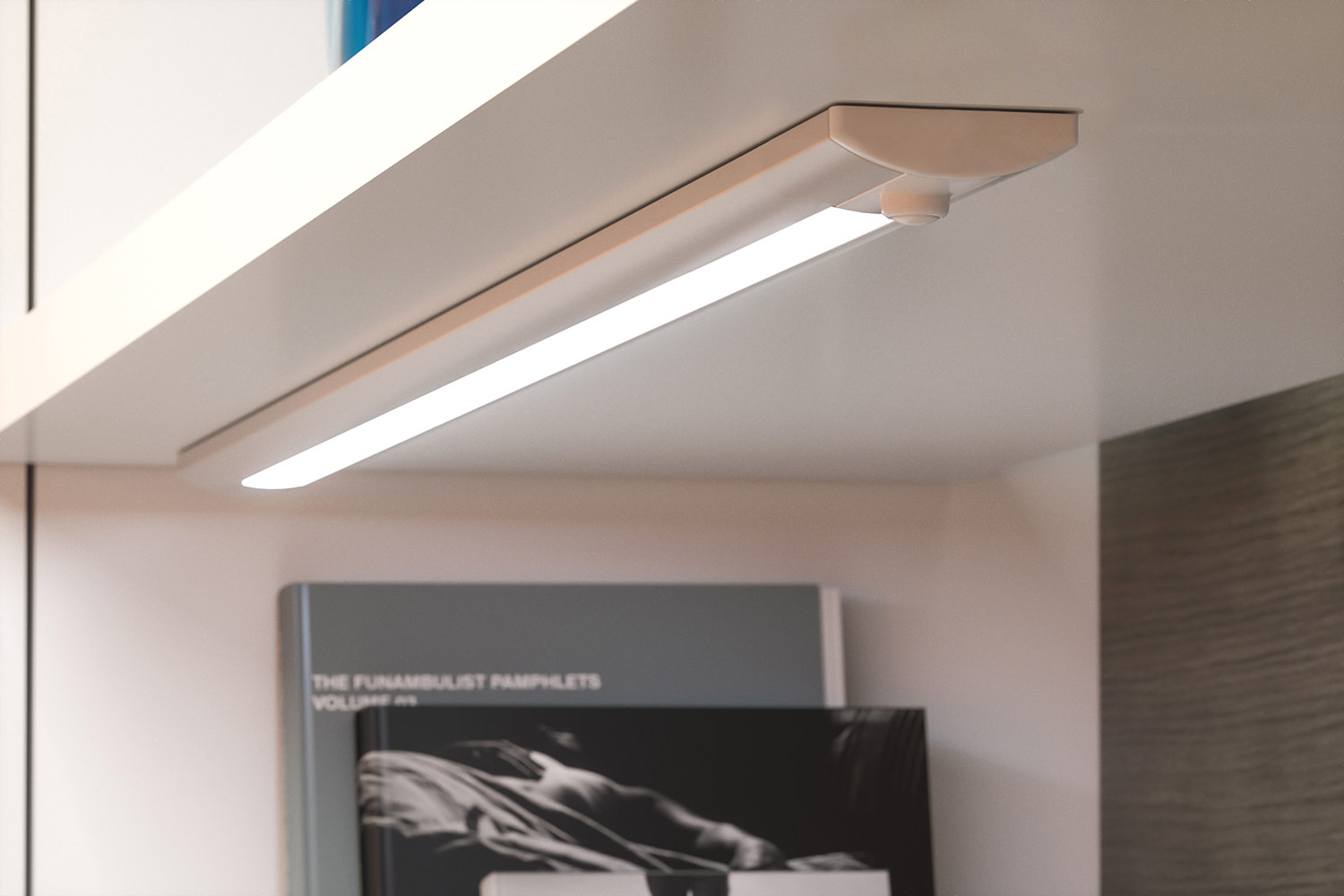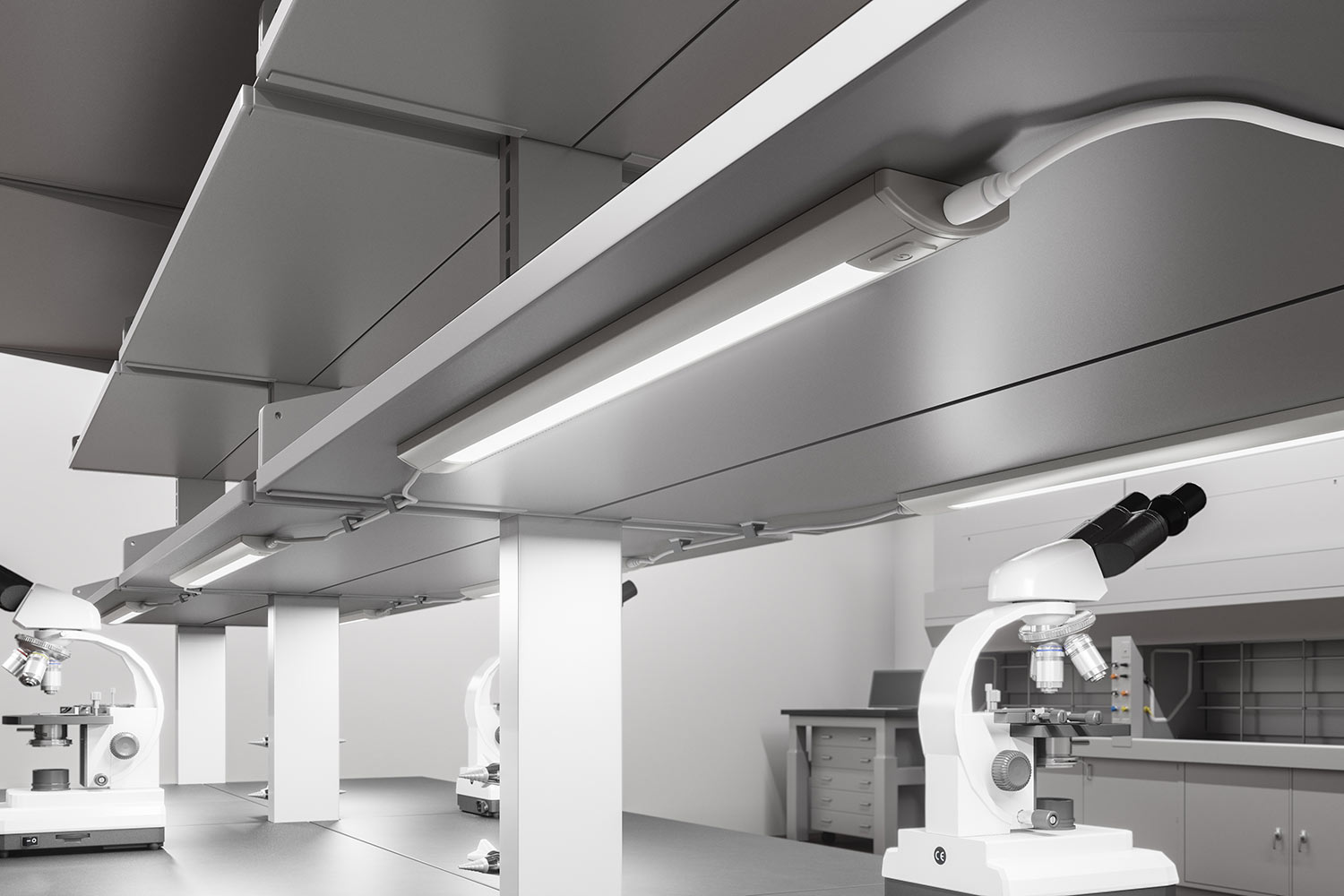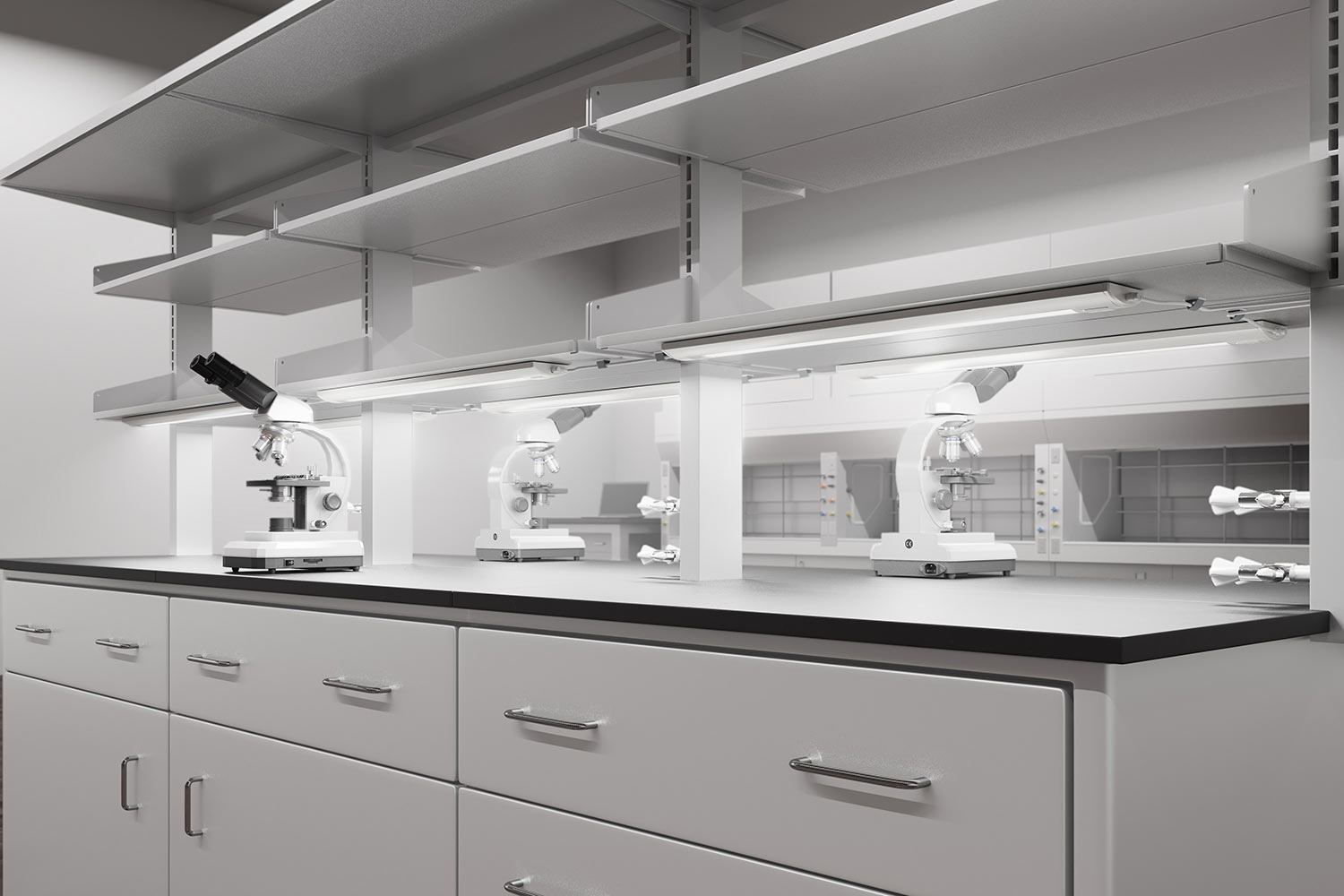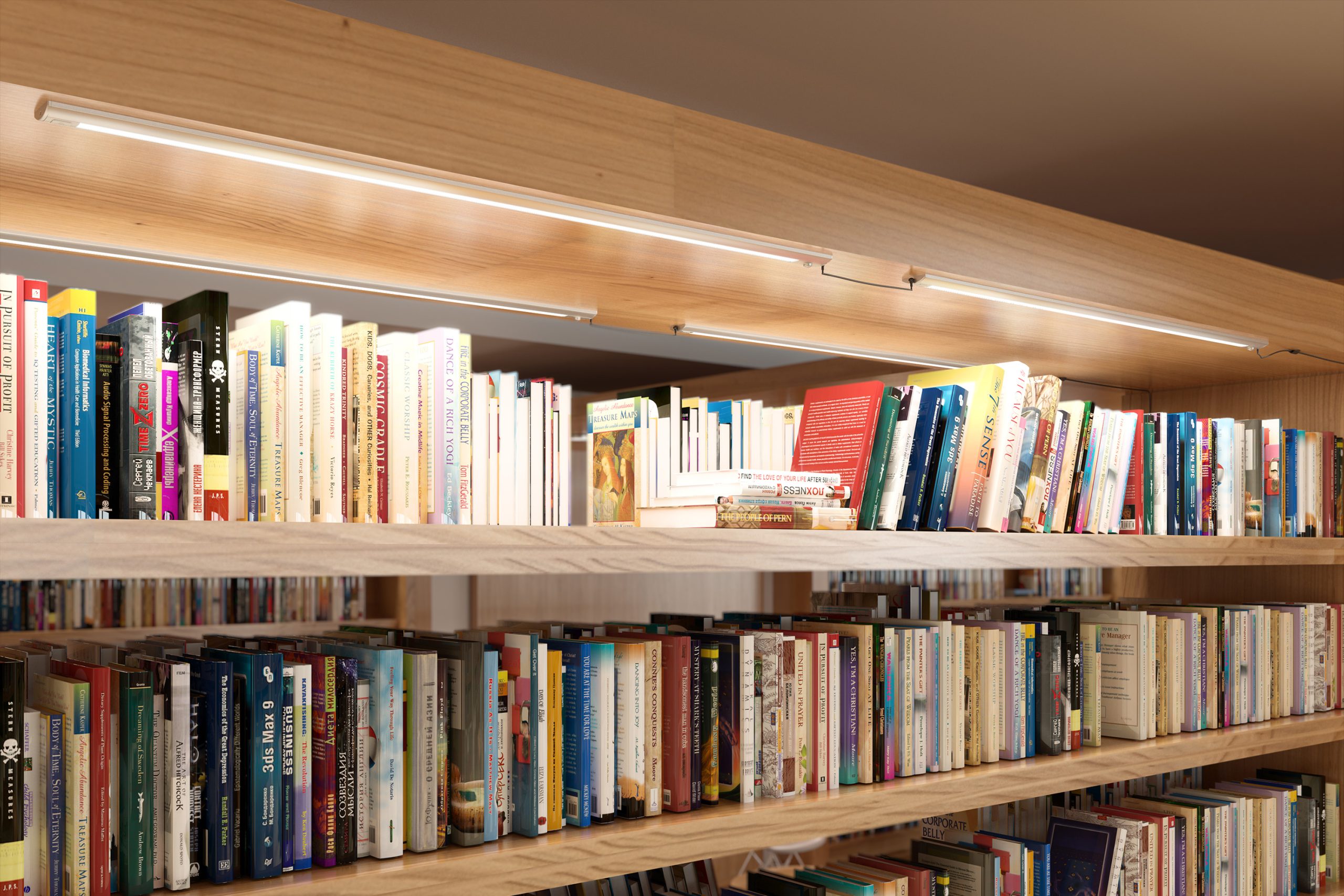 Reed Premier Under Shelf Light
Why You'll Love It
Occupancy Sensor Option
Available built-in or as a modular accessory, this energy-smart addition keeps the light on when you're there and turns it off when you're not.
Continuous Dimming
Control brightness with a single touch. Last-state memory remembers your setting for next time, too.
Available in High Output
Ideal for lab environments or anywhere ample bright light is required.
Interlinkable
Choose from five lengths that can be daisy-chained together to create the perfect-sized under shelf solution.
Angle Mount
This handy accessory gives the fixture a bi-driectional tilt to direct illumination where you need it the most.
Auto Shut-off
Reed Premier's energy-efficient LED includes an auto shut-off feature after 10 hours of use for further energy savings.
Key Specifications
COLOR RENDERING INDEX:
92+
COLOR TEMPERATURE:
3500K, 4000K available
LED RATED LIFESPAN:
> 50,000 hours
POWER CONSUMPTION:
9.1-33.7 system watts, 10.2-38.2 system watts high output
DIMMING:
100%-15% continuous
CERTIFICATIONS:
ETL listed to UL standards; TAA, BAA
DIMENSIONS:
Without sensor
17" model: 16.4" x .5" x 2"
24" model: 23.3" x .5" x 2"
31" model: 30.1" x .5" x 2"
44" model: 43.7" x .5" x 2"
58" model: 57.4" x .5" x 2"

With sensor
17" model: 17.2" x .76" x 2"
24" model: 24.1" x .76" x 2"
31" model: 30.9" x .76" x 2"
44" model: 44.5" x .76" x 2"
58" model: 58.2" x .76" x 2"
Behind the Design
Originally designed by Mike Garner, the Reed Premier fixture was a direct response to customer's need for an undercabinet task light that provides excellent quality of light at an affordable price. Its visually simple design finds a home in every environment, supporting the task at hand with appropriate levels of low-glare illumination. Manufactured in Grand Haven, MI.