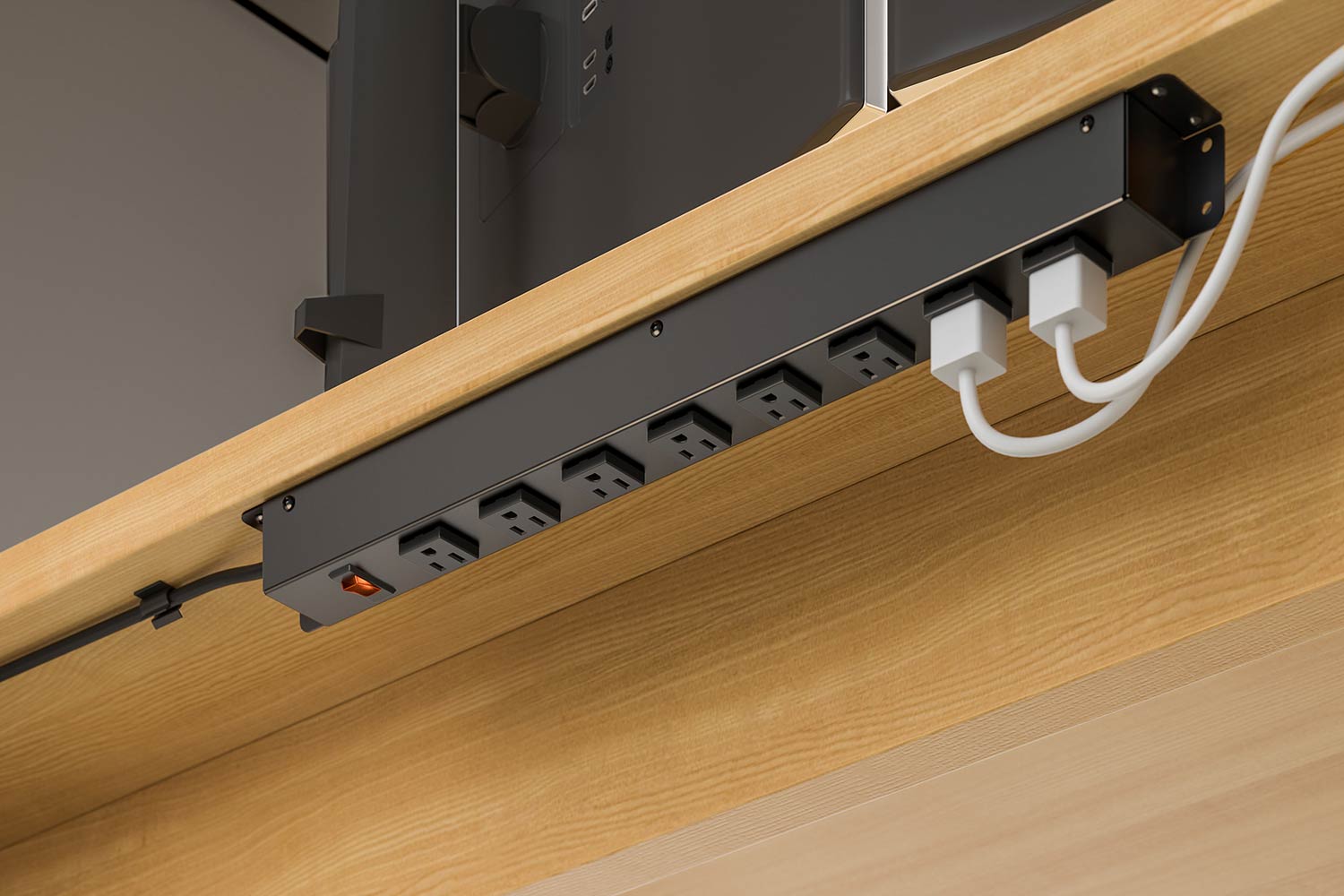 Why You'll Love It
Extra Outlets Galore
Linus provides eight AC outlets to fuel equipment, electronics, lighting, and more.
Multiple Lengths
Available in three lengths to fit a variety of applications, including a 60" option that works seamlessly with lab furniture and casework.
Safety Option
Tamper-resistant outlet option is available for applications in public spaces or around children.
Secure Connections
Protect electrical circuits from dangerous overloads with the power strip's optional circuit breaker feature.
Dual Mounting Orientations
Two sets of mounting holes on two sides of the fixture allow for installation flexibility.
Key Specifications
AC OUTLETS:
120V; 15A
CERTIFICATIONS:
UL listed; TAA
DIMENSIONS:
21" x 1.95" x 1.95"
48" x 1.95" x 1.95"
60" x 1.95" x 1.95"